Enriching Minds and Sharing Smiles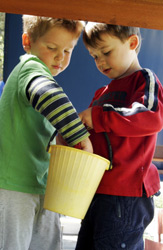 At Willow Tree School, it is our goal to offer safe, reliable childcare and to help your child develop a good attitude toward learning. In our Montessori environment, the children work on activities of their own choice and at their own pace. We hold as a priority the development of the children's confidence through planned, success oriented learning experiences and activities. Your child's success is our priority.
Willow Tree School provides a warm, nurturing environment allowing your child to experiment with a variety of activities and hands on materials structured to meet his or her needs. Keeping in mind that children develop at different rates, we offer learning experiences at a variety of levels, so that children can feel successful and confident.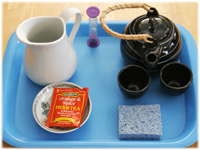 Please contact us to schedule a visit, so you can see how our classroom invites your child to share in the many smiles that happen here every day.